Working with a professional Coos Bay property management company has always been a good idea, but lately it has taken on a new urgency for owners and landlords. The laws continue to grow more complex, the local rental market continues to be a challenge.
Rents are rising, tenant demands are shifting, and it can be difficult to stay one step ahead of the trends and the requirements in the rental market. If you're still managing your own Coos Bay rental property, you may find yourself frustrated, and worse; you may be putting yourself and your investment at risk.
Let's take a look at why you should hire a property manager. Not only does it mean less stress for you, it also means more money. Smart investors know that professional property management can deliver more income and fewer expenses.
Rental Values and Rent Collection
One of the best reasons to work with property managers is because you want to set an accurate and competitive rental value. This can be complicated, especially with the market changing the way it has in the last couple of years.
A professional property manager understands the local rental market and how it's impacted by economic factors, inflation, and even the sales market. We also understand the laws surrounding rent in Oregon and the requirements of well-qualified tenants.
You need competitive rents that will attract good tenants and avoid long vacancies. Pricing a home too high can be just as damaging to your ROI as pricing a home too low.
Your property manager will be accurate and strategic when it comes to pricing.
There's setting rent, and there's also collecting rent.
Once you have a tenant in place, you'll need to collect rent consistently and on time every month. This sounds simple, but it isn't always. You may have tenants who forget or pay late. Property management companies provide online tenant portals that allow residents to pay rent electronically. This dramatically increases the number of on-time rental payments.
Marketing and Leasing Your Coos Bay Rental Property to Find Qualified Tenants
A positive and profitable rental process starts with a great tenant.
How do you find that tenant?
Professional property managers will have access to many marketing channels and leasing resources, providing a lot of exposure for your property. You'll find the best and most qualified tenants when you partner with a management company during the leasing process.
You may need to show our property 10 or 20 times before you find a tenant who applies. Once you get an application, you need to know how to screen it thoroughly while staying in compliance with fair housing laws. Property managers keep you compliant and help you find the best possible tenant. You can expect a screening process that meets all legal requirements and also results in a well-qualified renter for your property.
Communication and Technology with Professional Management
You can expect your property management team to communicate with your tenants on your behalf. You won't be responsible for those phone calls when maintenance is needed. You won't have to respond to every dispute between tenants, and you won't have to worry about investing the time that's required to provide outstanding customer service.
Your property managers will do that for you.
Communication is critical between property managers and tenants. It contributes to a good rental experience and it also lays the groundwork for lease renewals. That means fewer vacancy and turnover costs.
Working with a property manager will also give you access to innovative technology. Online rental payments, for example. Tenant portals where maintenance can be reported online, in writing.
This makes for better management. It also serves you by providing detailed and accurate financial reports. It gives you the opportunity to stay up to date on maintenance and to communicate with your property managers.
Investing in technology as a self-managing landlord can be a challenge. You don't have to do any of that when you're working with a management company. There's less to navigate, and you know that our experience is leading you to better investment outcomes.
Repairs, Inspections, and Maintenance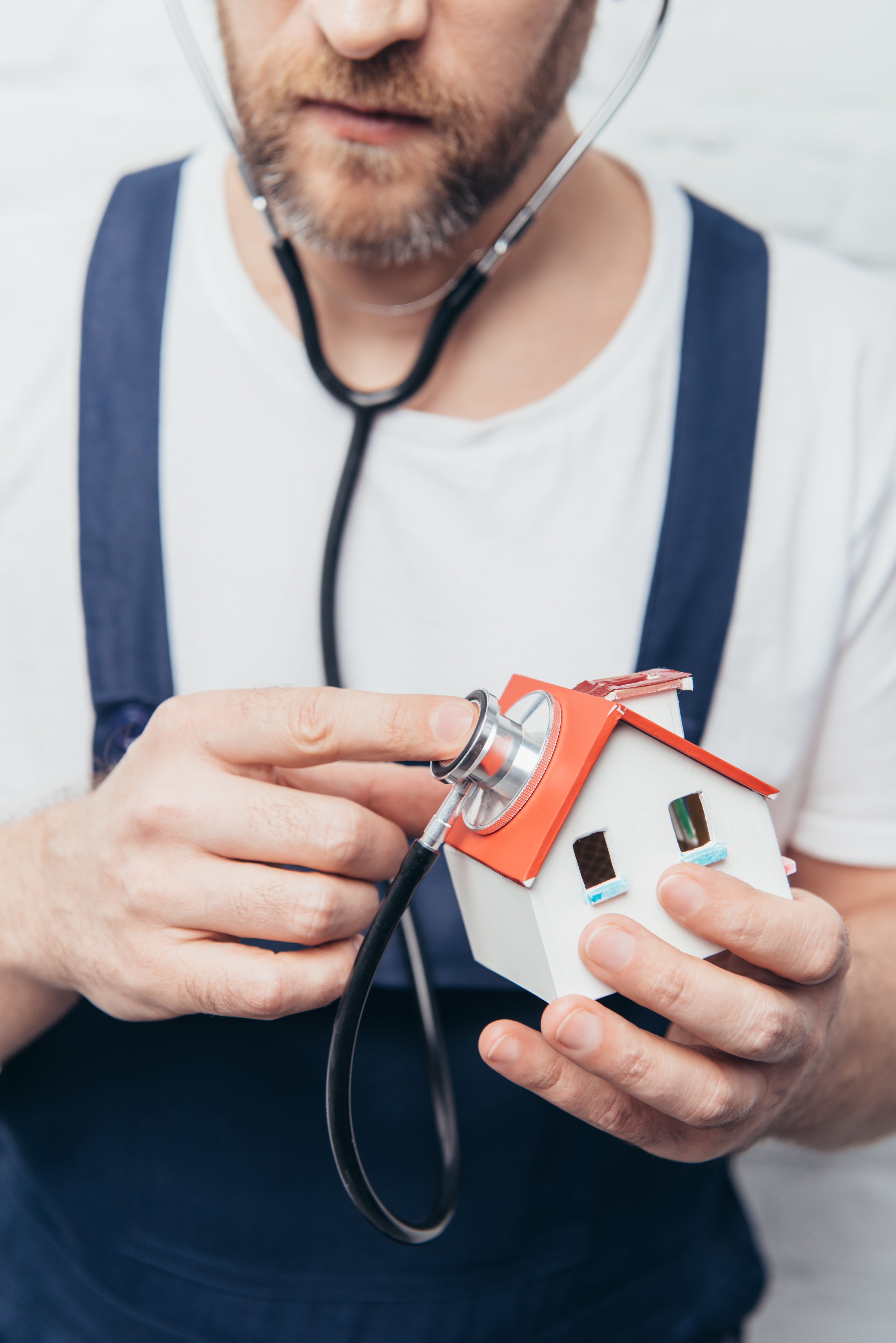 A professional property manager will conduct regular inspections, typically when a tenant moves in, throughout the lease, and when the tenant leaves. Through regular inspections, a property manager will be able to recognize problems before they become too expensive. You'll have someone checking for deferred or unreported maintenance, and you'll be sure your tenant is following the terms of your lease agreement.
You'll also have the benefit of established relationships with licensed vendors and contractors. This ensures you're receiving quality and cost effective work. It's a huge advantage when you have a plumbing emergency in the middle of the night.
You want to make money on your rental property, not lose money. When you are working with a Coos Bay residential management company, you're getting the best possible maintenance resources. You have the opportunity to leverage the vendor relationships your property manager already has in place. You don't have to worry about inspections or inspection technology. There's plenty of documentation, and all of it is available in your owner portal.
Preventative maintenance is prioritized, and it helps you avoid expensive emergency repairs.
When we're asked whether or not it's a good idea to work with professional property managers, we always say yes. Why? Because we're really good at finding and keeping tenants. We're excellent communicators, and we stay up to date on technology, laws, and best practices. We protect your property with sound maintenance policies and responsive actions.
There's really no reason not to work with a professional management team. If you're worried about the management fee, remember that it's tax deductible! And, you get more value and service than you realize, which means the management fee more than pays for itself.
Have a better and more profitable experience with your rental property by working with a Coos Bay property management company. We can tell you more about us. Contact our team at Oregon Bay Properties.