About Us
Experienced Property Management in North Bend, OR.
Oregon Bay Properties is the premier source for real estate on the Southern Oregon Coast. Locally owned and operated, we provide full-service leasing, sales, and property management. We create personalized solutions to help renters, buyers, sellers, property owners, and investors achieve all their real estate goals. Our portfolio includes single-family homes, multi-unit buildings, lots and land, farms and ranches, commercial and industrial properties, vacation homes, luxury properties, new constructions, and much more.
OUR STORY
Oregon Bay Properties, LLC is built on hard work, integrity, and family values. We have always valued our clients like family and always will.
In 2010 Brooke Yussim started Oregon Bay Properties, LLC. where her husband Herb Yussim quickly jumped on board to assist her in building the business. Over the next 9 years they applied their vast expertise in business to build Oregon Bay Properties.
In 2015, Michelle Cantrell joined their team as part time office assistant. It didn't take long before falling in love with property management and taking on more responsibilities to allow Herb to enjoy part-time retirement.
In January 2019 the opportunity to buy Oregon Bay Properties presented itself and Michelle jumped to continue running the family business as her own.
MISSION STATEMENT
Oregon Bay Properties, LLC (OBPM) exists to help rental property owners operate and maintain a quality investment that maximizes income stream. We believe it is essential that the properties we manage are safe, clean, and have an attractive curb appeal. We do this with our "maintenance first" attitude.
OBPM's SERVICES:
Our services have been and will continue to be about quality. We are passionate about ethically and tenaciously searching for quality tenants, knowing that quality tenants desire to live in quality homes.
OBPM's COMMUNICATION:
We are big enough to get the job done but small enough where we have time to respond, reach out, and return communications quickly.
OBPM's CUSTOMERS:
We believe it is vital for us to partner with owners proactively to make collective decisions about their property.
OBPM's TENANTS:
Our tenants have much to do with the success of our business; we take their needs seriously. We gather valuable feedback that enables us to accommodate their needs. By being approachable, tenants can come freely to us to discuss questions, comments, and concerns.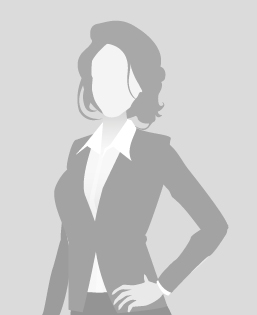 Michelle Cantrell Property Manager, Owner
Michelle was born and raised in Poway, CA till her early 20's and has lived in various states including North Carolina, Kentucky, and Oregon. Oregon won her heart and lead her back.
When the opportunity to stay in Southern California came she choose to head back to the Oregon Coast to give her children a less hectic way of life. Michelle has worked in Customer Service and Administrative positions for various companies' ranging from home remodels to connector manufacturing. She has also worked remotely as a Social Media Curator for major retail brands while raising her children.
Michelle is a licensed Property Manager who goes above and beyond to keep owner, tenants, and contractors happy.​